Welcome to
Proessences, Inc.
Proessences, Inc. is a leading supplier and distributor of fragrances, perfumes, basic aroma chemicals and natural essential oils in the Philippines for CARVANSONS, UK. Since our establishment, we are constantly in pursue of product excellence to create best-selling solutions for our customers.
Our fragrances and perfumes are created from high quality ingredients sourced worldwide with applications in common market sectors such as pharmaceutical, food processing, beverage, personal care and home care industries. In a world of ever changing consumer taste, we understand the need for our customers to innovate and create the special effect that attracts their target consumers. CARVANSONS, UK manufacturing facilities are equipped with sophisticated laboratory equipment using latest technology and highly trained leading edge chemists to create unlimited combination of new fragrances and scents, CARVANSONS have created commercially successful formulae to meet different consumer's demands. Our formulae are customized to suit any local tastes no matter where you are. We invite you to partner with us in our passion for the art and science of enrich the sensory pleasure for your consumers
Our Product List
All fragrances are developed and manufactured for any product application, ranging from highly technical and functional to pure indulgent and sophisticated specifications. A team of experts can create any fragrance for any product.
Fine Fragrances for Perfumes, EDTS and Colognes.
Active Essences - Natural Fragrances with Therapeutic Effect.
Hypoallergenic Fragrances for Dermatological Applications.
Fragrances for Persoanl Care and Toiletry Applications.
Essential Oils for Aromatheraphy and SPA Applications.
House Fragrances for Dishwashing and Laundry Products. Fabric Softeners, Bleaching Product, Toilet Blocks and Air Freshners.
Fragrances for Giftware Application such as Potpourri, Candles and Stationaries.
Encapsulated Fragrances for sustained release of the scents.
Flavours for Food and Oral Care Applications.
Aromatic Products that are designed to absorb rather than disguise malodours.
Industrial deodorants designed to provide powerful and effective masking of malodours resulting from industrial processes and waste. We supply water-soluble deodorants containing a bactericidal agent for use on landfill sites and rubbish dumps.
Fragrances for 4 stroke oils and lubricants.
Other aromatic chemicals.
Carvansons, UK
Carvansons is an established and trusted UK Fragrance House. They innovate, develop and manufacture high quality fragrance compounds. Carvansons passion for fragrance is apparent in everything they do, from applying creativity and technical expertise to delivering bespoke fragrances with exceptional service. Carvansons heritage is just one of many features that makes their business the unique fragrance innovator they are today. Established in 1941 and to this day its founding family, now in third generation, continues to create, inspire and lead the way. Carvansons foundation was built on innovation, energy and vision which remains to be the very core of their business growth.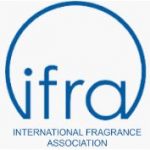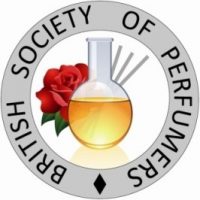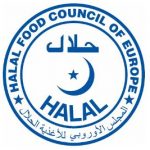 Contact Us
If you have inquiries, comments and feedback on our products and services, your can reach out to us by completing the form.
Address
Unit 2B Joroma One Building, Congressional Avenue, Quezon City, Philippines
Your message has been sent. Thank you!